With over 20 years of experience in the commercial construction industry, our founding members have completed over $750 million in commercial projects.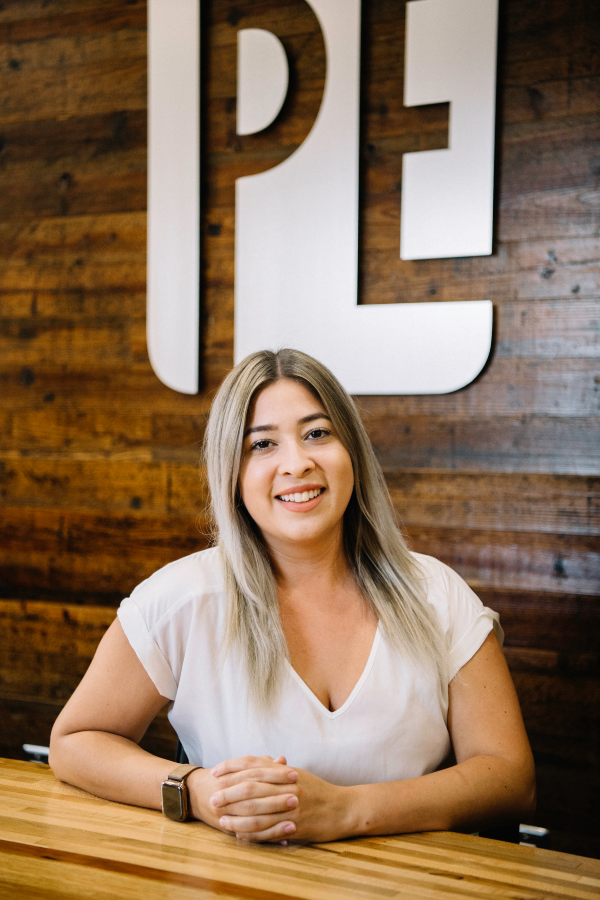 Alexandra Aviles
Administrative Manager
Education: BS in Management & Franchise (UNO)
Alex started her construction career four years ago. Her latest professional goal is achieving the highest level of Human Resources. Constantly referred to as a social butterfly, you will find her bar hopping to all the hot spots in New Orleans with her friends in her spare time. She's at her true happiest when traveling, at a concert, organizing, and spending time with her boyfriend and dog, Bella.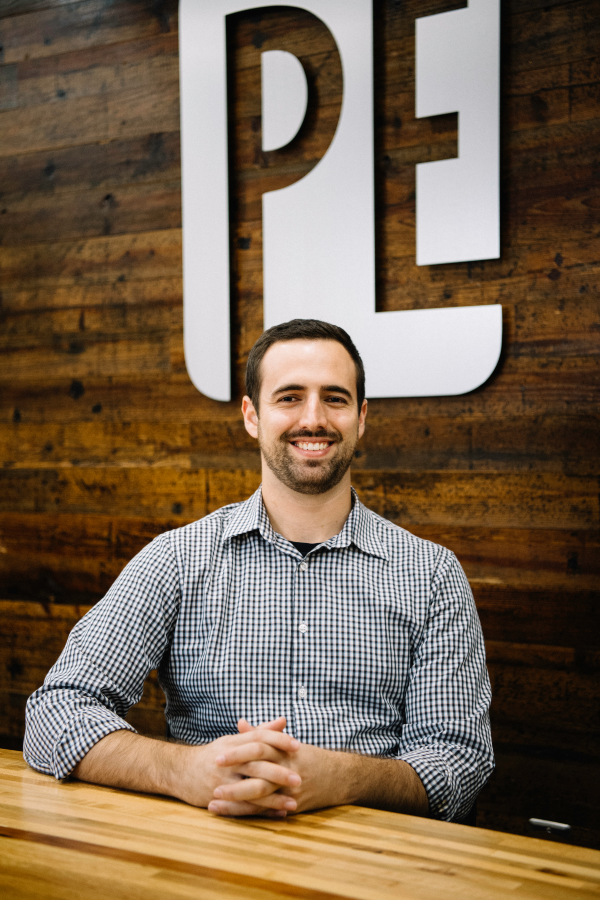 Lee Cooper
Project Manager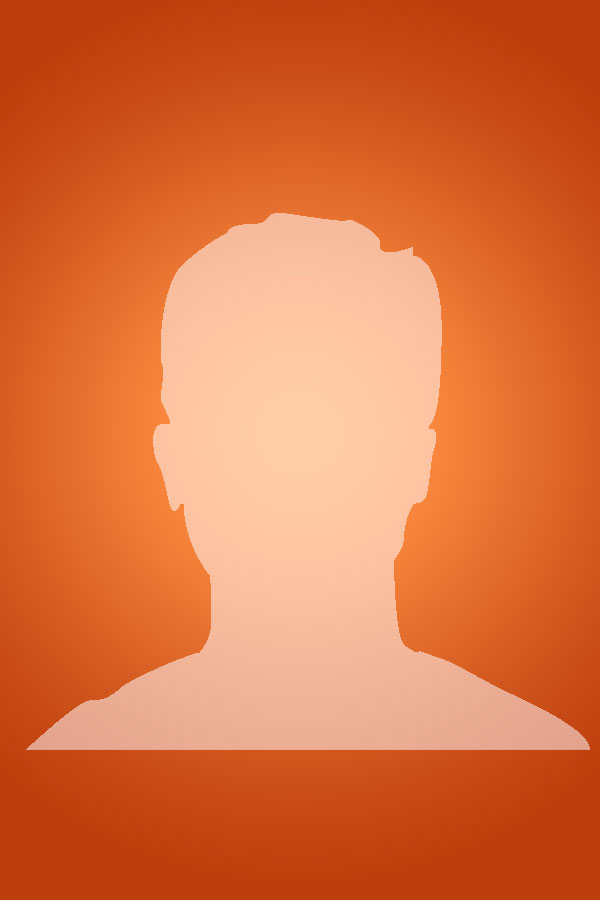 Daniel Dobson
Superintendent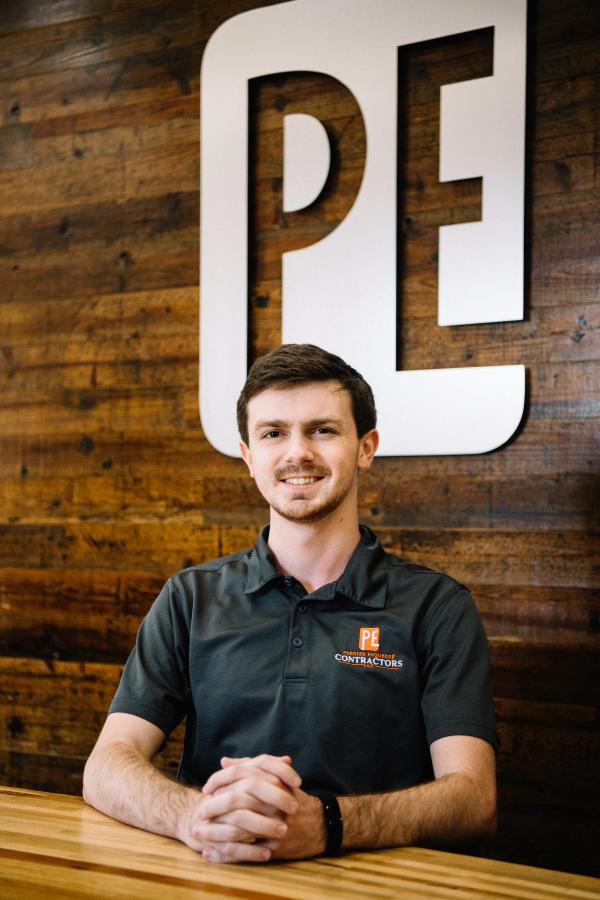 Mason Dolese
Assistant Estimator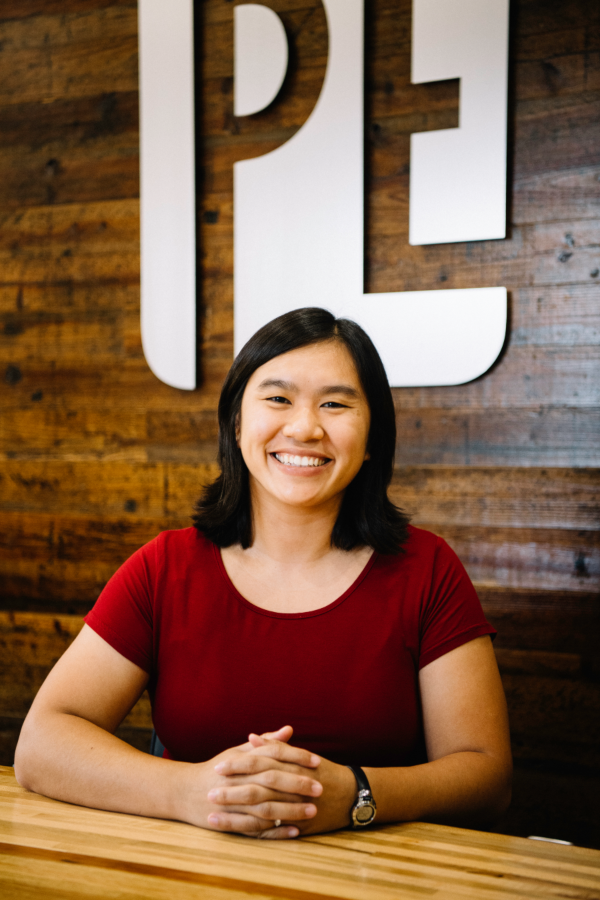 Kristy Eastridge
Accountant
Education:  BS in Accounting (2016), MS in Accounting (2017)
Deemed the "Sage Guru" at the office, Kristy thoroughly enjoys the ins and outs of daily accounting of all things financial. She aspires to be a CPA one day and is currently working her way there by studying to take on the CPA Exam. Aside from her work life, she keeps herself busy by running at the park, traveling the world, creating artwork, and attending as many church functions as possible. Her new addiction is coupon-clipping and grocery shopping at a bargain.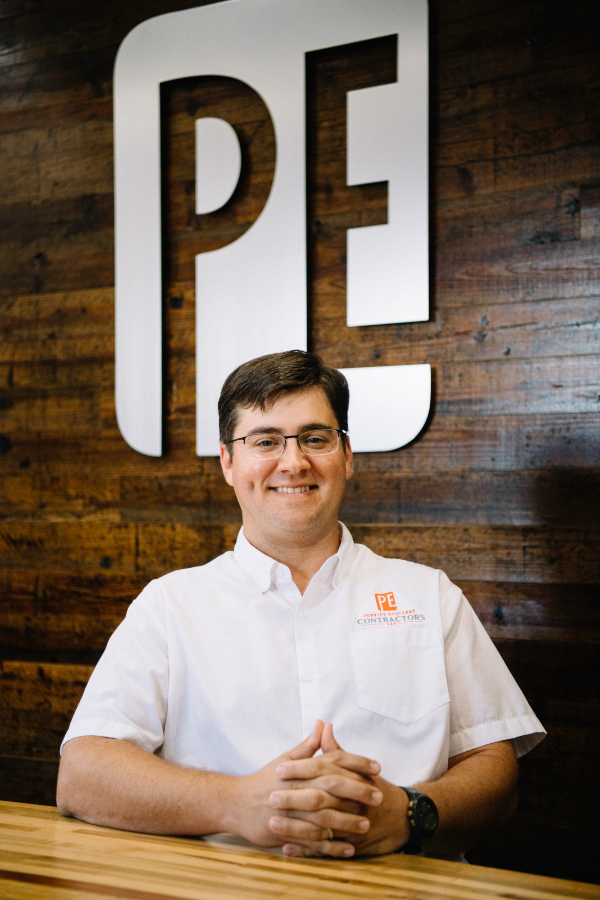 Keith Esquerré
Principal
Education:  BS in Construction Management, Minor Business Administration (2006)
As a young fellow, Keith began his building aspirations while in the woodwork shop with his great-grandfather. As we fast-forward to the present-day, he is one of the principal members of Perrier Esquerré Contractors, LLC and has completed over $175 million worth of commercial construction projects in the Gulf South.  A big advocate for safety, Keith can always be seen wearing proper personal protective equipment and promoting safe work practices on jobsites.  Keith enjoys spending his spare time cooking gourmet dishes and spending time with his wife and two wonderful children. On rare occasions, you might see him rocking the bass guitar at a venue downtown.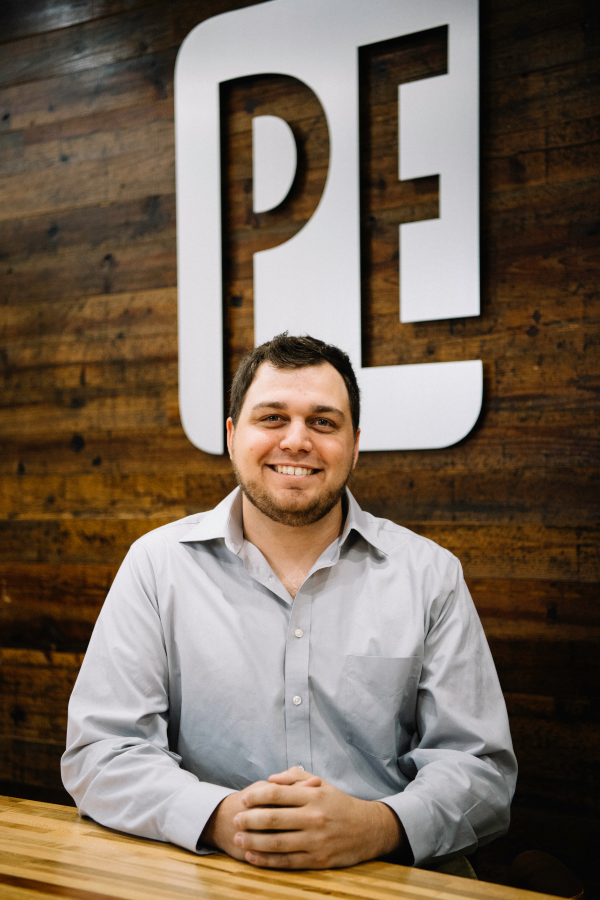 Stephen Forcier
Superintendent
Education: BS in Industrial Technology (2017)
Stephen is an up-and-coming member of the Perrier Esquerré team. He began his construction career as a general laborer and, through hard work and education, has worked his way up to Field Supervisor. Besides his work life, he also deer hunts, fishes, target shoots, and is an amateur beer connoisseur.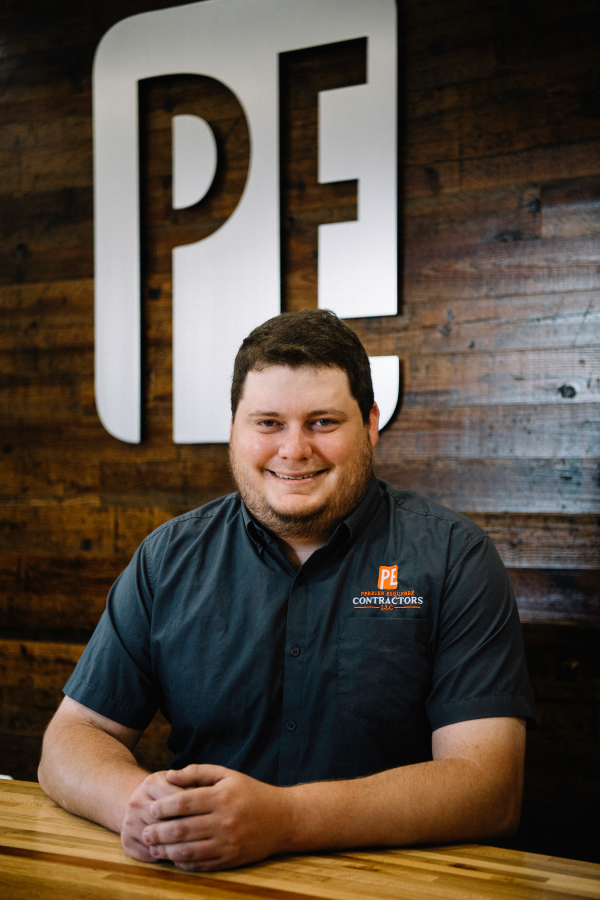 Dillon Gajeski
Superintendent
Dillon has been with the company since May 2017. He started off as an Intern and has risen to Field Engineer. He attended high school in Puerto Rico and is a go-to for the company as a translator in the field. Dillon enjoys a nice round of golf or a relaxing day at the beach.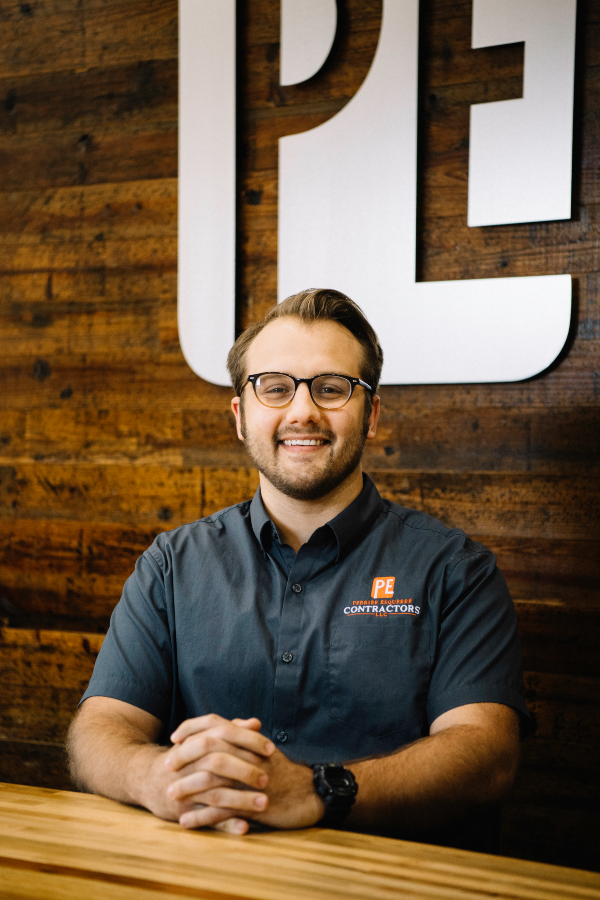 Blake Gidman
Project Manager
Education:  BS in General Business, Minor in Communication Studies; AAS in Construction Management
Blake has an ever-growing infatuation with all things construction:  from being out in the field supervising projects, to studying plans and requesting RFI's — he loves it all.  He enjoys attending music festivals, snowboarding, cooking, renovating his home, and hanging out with his dog. Blake aspires to be the next Ty Pennington of the commercial construction industry.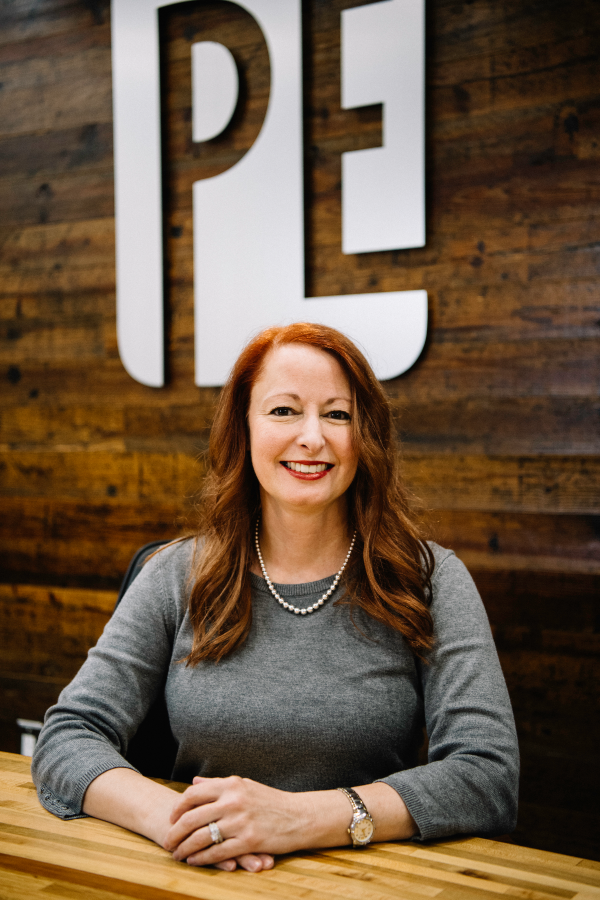 Angela Glorioso
Project Administrator
Angela is a Project Administrator with 14 years in the commercial construction industry. She is small in stature, but big in heart. She enjoys building relationships with each new Project Team and eagerly assists anyone who needs help with a smile. When not at work, she enjoys spending time with her family and her dog, Holmes.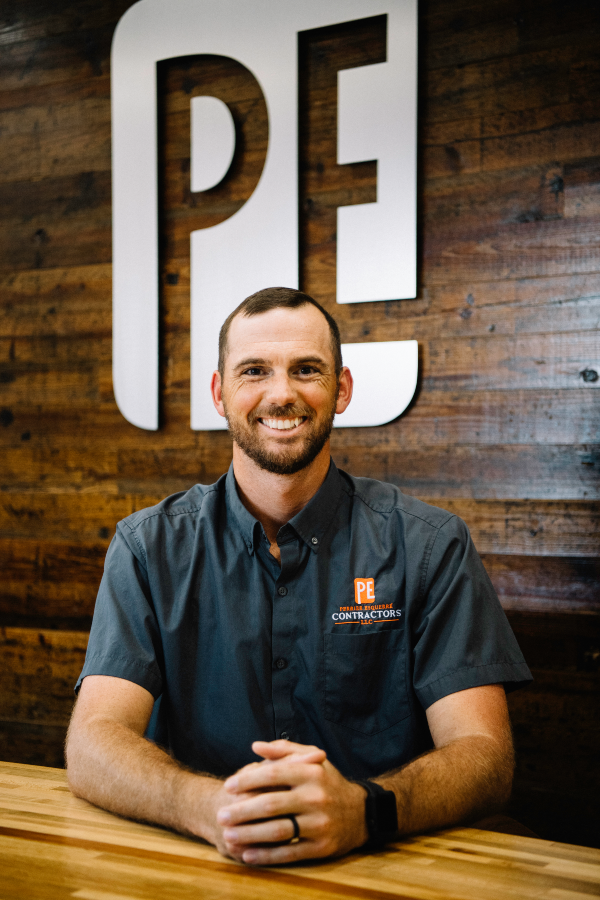 Taylor Guidry
Superintendent
Despite the History degree, Taylor has worked in the construction industry for nearly 15 years. The ongoing rebuilding and revitalization of his lifelong hometown drives his passion for construction. He continuously strives to learn more about the industry to become a more effective leader and efficient Field Supervisor.  Away from jobsites, Taylor enjoys time with his infant daughter and wife.  Mardi Gras, Jazz Fest, the beach, on a golf course, or fishing is where you'll be able to find him if he doesn't answer your phone call on a weekend.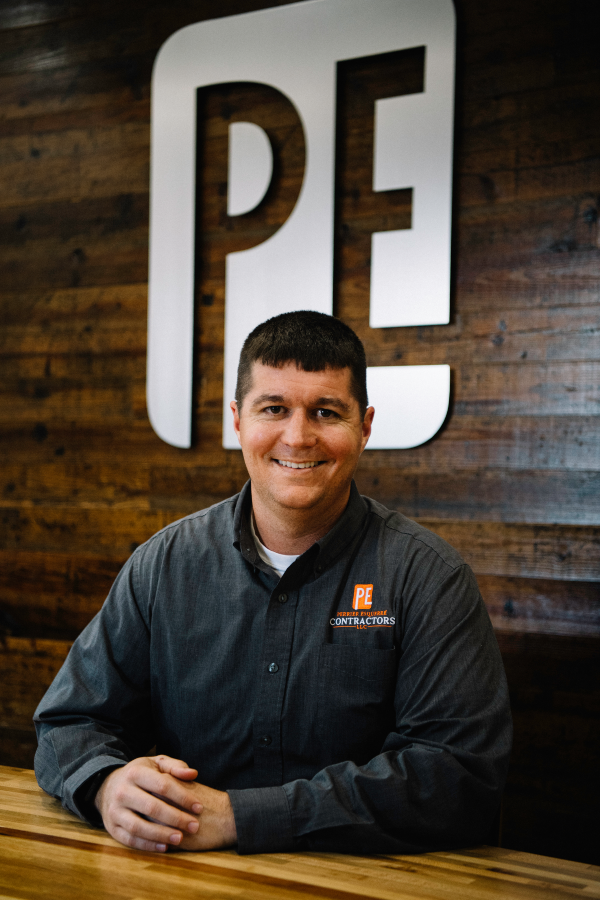 Kevin Haslauer
Project Manager
Education:  BS in Construction Engineering (LA Tech)
Kevin brings a wide range of construction experience, from complex historic renovations to large scale industrial projects. It is crazy to believe that Kevin has already successfully contributed to the completion of over $500 million dollars' worth of work and counting! Outside of work, Kevin volunteers his time as a board member for the East St. Charles Volunteer Fire Department. When Kevin is not working, he is either spending quality time with his wife and daughter that he loves so much or trying to go on that occasional fishing or hunting trip with friends.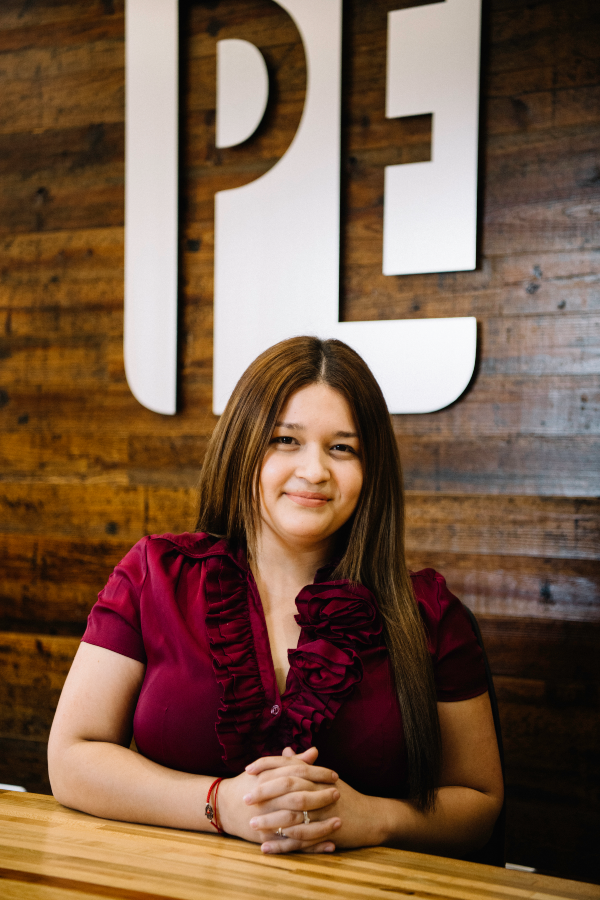 Heidy Hernandez
Office Intern
Heidy's plan is to finish college and get her Associates Degree, then attend a university and get a Bachelor's Degree. She loves her job, and she likes to learn new things. She is a hard-working lady with a huge future. Her mom is the 1st motivation to her success. She has taught her to be enthusiastic, respectful, organized, responsible, and to persevere. Although she can be shy, she loves to make new friends!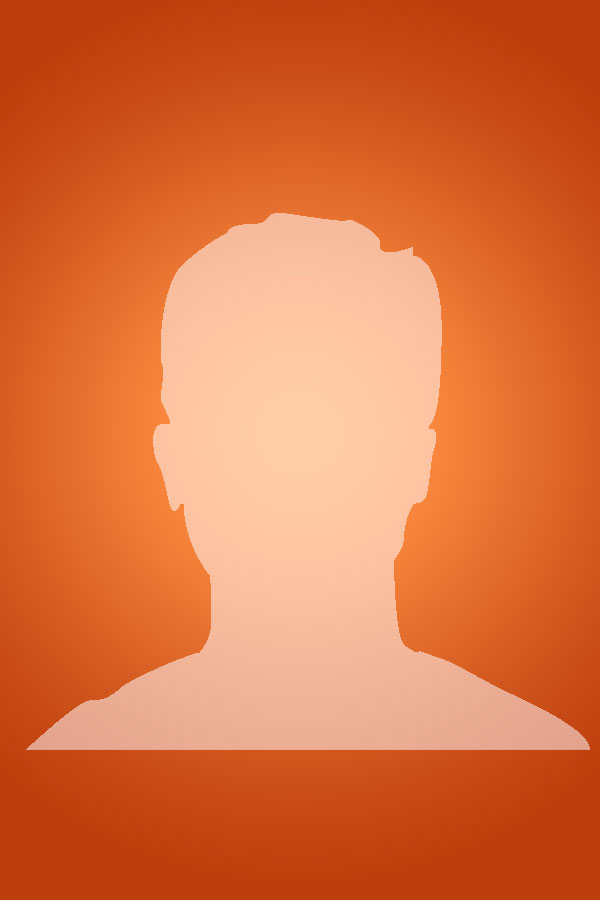 Jacques LeBlanc
Accountant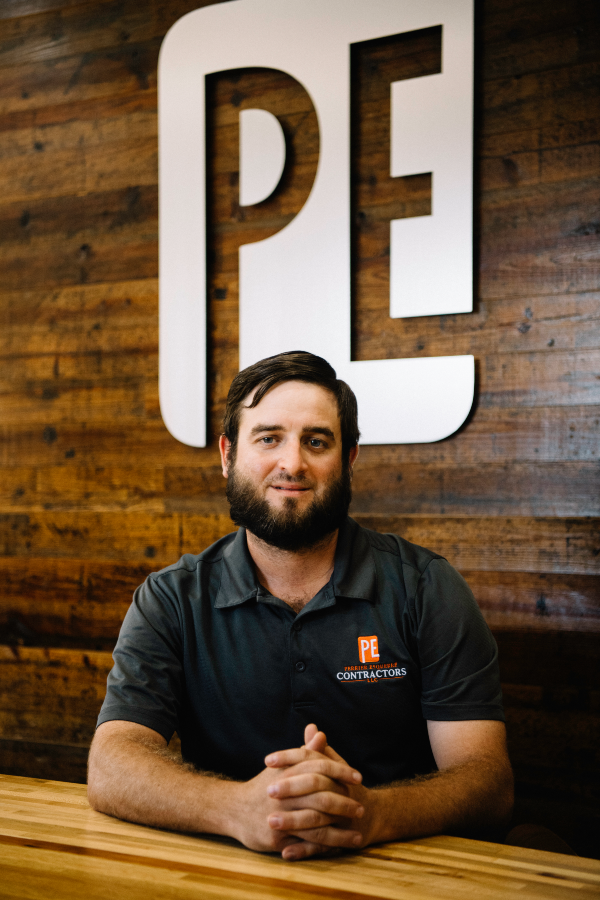 Carl Labit
Foreman
Education: BS in Business Administration (DCC)
Carl has worked in many areas of construction throughout his life including insulation and flooring. Carpentry, however, has been his biggest asset in the commercial construction industry, since he has previously been Mardi Gras float builder. Aside from being an experienced student of the construction industry, you will find him all around the baseball world as a respected private instructor and coach at all levels.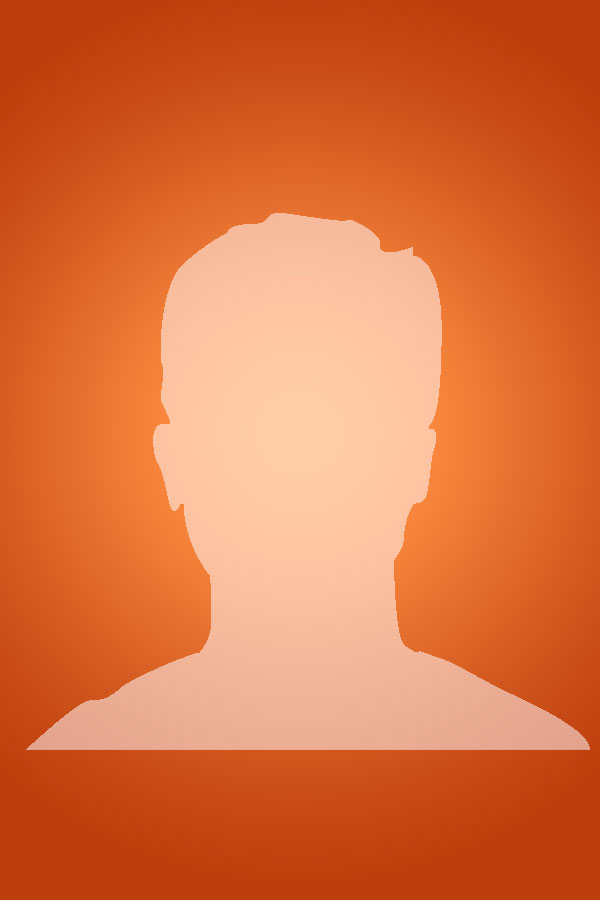 Michael Latino
Superintendent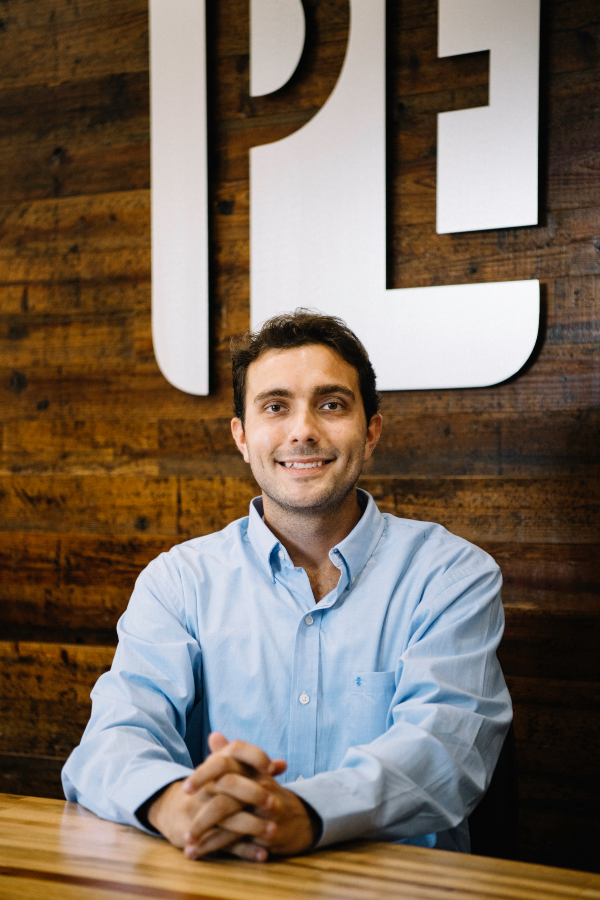 Jacob Lemoine
Assistant Superintendent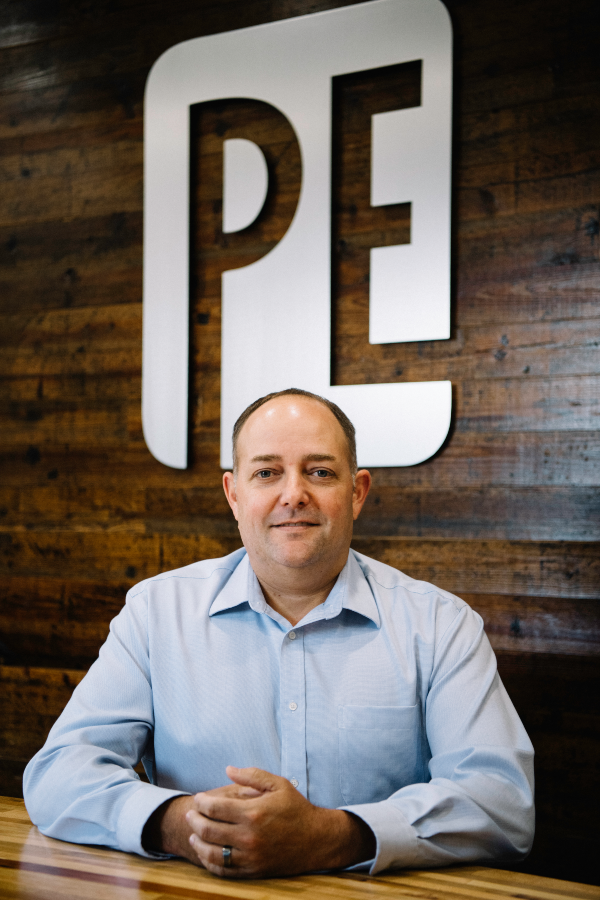 Scott Morvant
Chief Estimator
Education:  BS in Mathematics (LSU)
Scott started his construction career back in 1988 with aspirations of taking over the world. After maturing, he is now complacent with being the self-proclaimed "Best Estimator on the Planet." Scott enjoys fishing and watching his beloved LSU Tigers and New Orleans Saints in his spare time.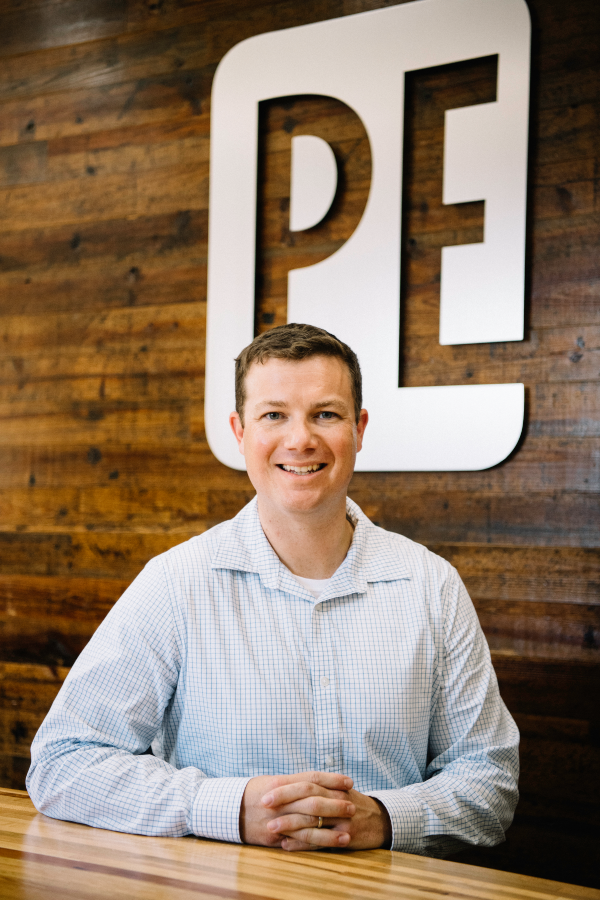 Brett Perrier
Principal
Education:  BS in Construction Management (LSU, 2005), MBA (LSU, 2008)
Brett began his construction career building commercial projects throughout the Gulf South Region in both the private and public sectors.  Before forming Perrier Esquerré Contractors with his college-friend, Brett worked with the team constructing the $800 million VA Hospital in New Orleans.  Brett emphasizes the necessity of clear and open communication with clients, which inevitably leads to a successful project.  When not wearing his orange-monogrammed, short-sleeved button-up, he enjoys tea parties with his four girls and begrudgingly does home-improvement projects for his under-appreciated wife.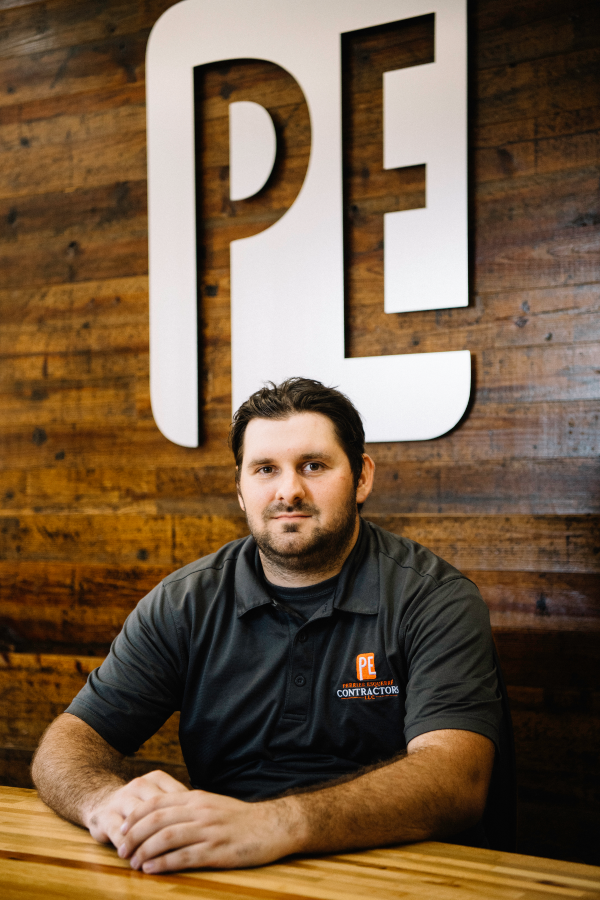 Justin Tizzard
Foreman
Justin decided to be a carpenter in his last year of high school. He realized that he enjoyed working with his hands to get any job or task done. Currently, he is taking classes at Delgado to further his carpentry knowledge and ability. Outside of work, Justin is a huge sports fanatic watching any sports game on TV, with baseball and soccer being his favorites. He is an avid military history buff and a serious video gamer.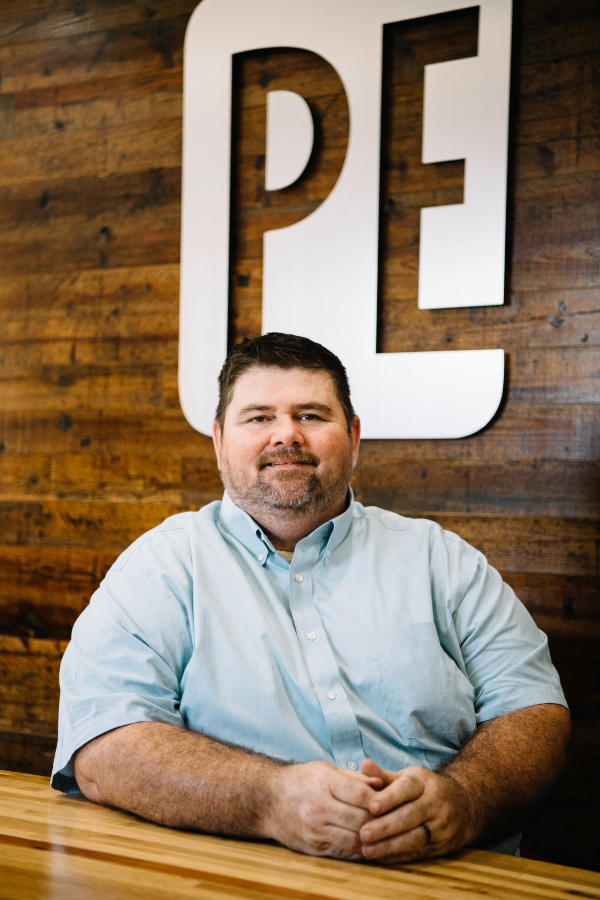 Todd Tucker
Superintendent
Education:  BA in education (2006)
Commonly labeled as the old man at the company. Todd typically quiet and contemplative. One of his favorite quotes is "even a fool is thought wise when he keeps his mouth shut." Aside from his work life, he keeps himself busy by spending time with his beautiful wife, playing with their four kids, and enjoying the benefits of the gospel at his local church. His addiction is fishing and talking about fishing.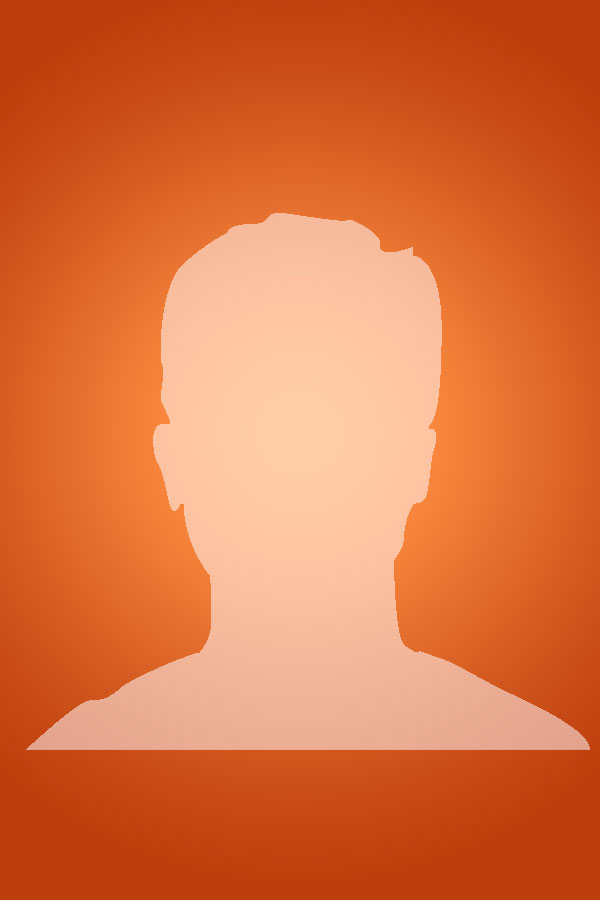 Brandon Vortisch
Laborer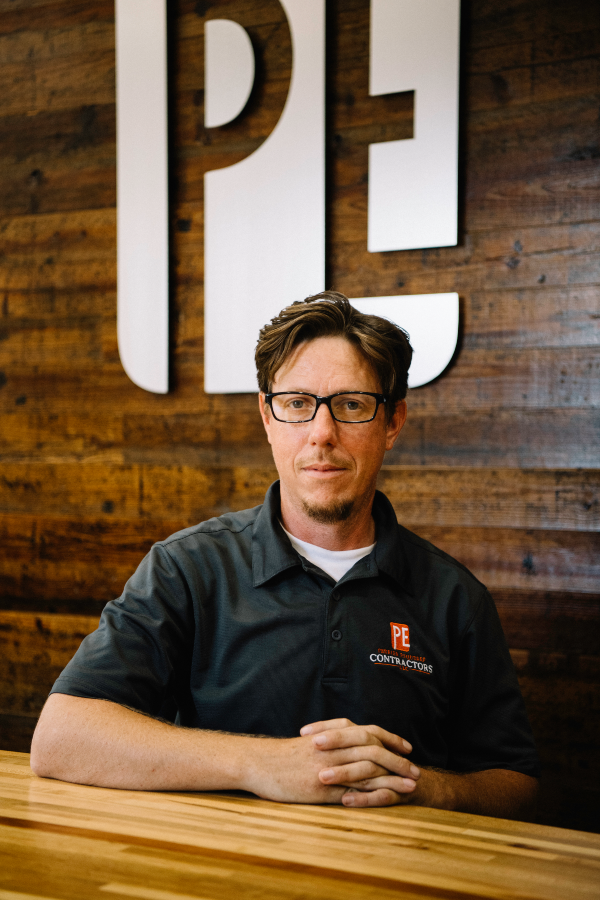 Garen Walker
Superintendent