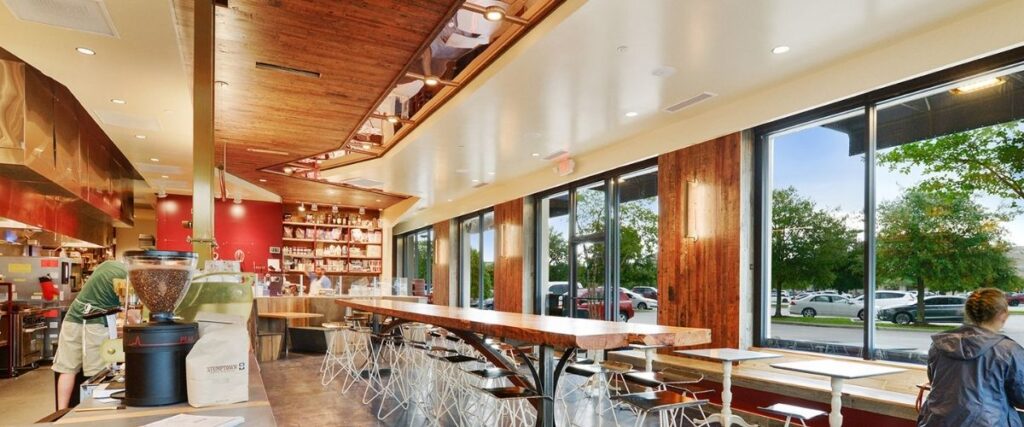 Many industries had to pivot and reconsider how they did business in 2020. In the commercial construction industry, trends in 2021 are focused on the future. Here's what you can expect in terms of growth, new areas of expansion, and more.
What will be the major commercial construction industry trends in 2021?
From advances in and better utilization of technology to an emphasis on green and sustainable building techniques, here's what we're looking forward to in 2021.
1. Technology is changing the way the job gets done
A 3D-printed building? There's one in Dubai. What about an entire 3D-printed neighborhood? Yes, in Mexico.
These are extreme examples of the ways in which commercial construction industry trends are embracing advanced technology. More commercial building contractors are incorporating technology from the very beginning of the building process with tools like:
Drones for topographical mapping and site surveys
Mobile phone tools and apps for inspections, measuring, and delivering real-time updates to clients
Another of the booming commercial construction industry trends is the use of augmented reality (AR). AR allows clients to see how a project will look without ever stepping foot on the jobsite. They can also make changes to the design of their project, quickly and affordably, and participate in simulated safety or disaster hazard scenarios—all from their corner office.
2. Fewer larger projects—more small upgrades
For the first time since 2017, the number of cranes in all big cities in North America dropped in 2020. This signaled a slowdown in larger commercial projects.
The upside of this? Commercial building contractors are seeing more requests for smaller upgrades requiring multiple crews.
3. The outlook remains positive
Even with a slowdown in 2020, the outlook for the commercial construction industry trends positive. Many companies have incorporated digital technologies and streamlined their process to better suit the climate of the pandemic.
With less movement due to lockdowns, cities have also taken the opportunity to repair their infrastructures and make transportation improvements, both of which are helpful for commercial building contractors.
4. Increased use of living building materials
Living building materials utilize nature to create structures that are both beautiful and sustainable. This includes things like self-mending concrete with bacteria that creates stronger bonds and mycelium materials that are used in flooring and other materials.
Some of these living building materials also have natural antibacterial characteristics—a plus to protect workers and clients.
Learn more about commercial green construction trends here.
5. Diversity in the supply chain
Gaps in the 2020 supply chain led commercial building contractors to source materials from a wider variety of manufacturers.
Although this has been challenging and, in some cases, results in higher costs, the future forecast of a more diverse supply chain to access means less uncertainty moving forward.
6. A move towards the modular
Modular and pre-fab construction, driven by improved technology, is booming. Think design-forward, green construction that is strong and built to last.
With assembly offsite, fewer workers are needed for installation, even as jobs can be completed more quickly.
Work with Perrier Esquerré Contractors 
Perrier Esquerré Contractors is a commercial general contractor in Louisiana. For the past seven years, our collaborative mindset and focus on innovation and cost efficiency has set us apart from other commercial general contractors. We offer a range of services from design-build new construction to historic renovations. With happy clients across Louisiana, we provide exceptional quality, delivered on time and on budget. Our favorite of all of the commercial construction industry trends in 2021? Choosing Perrier Esquerré Contractors for your next project. Let's work together in 2021.