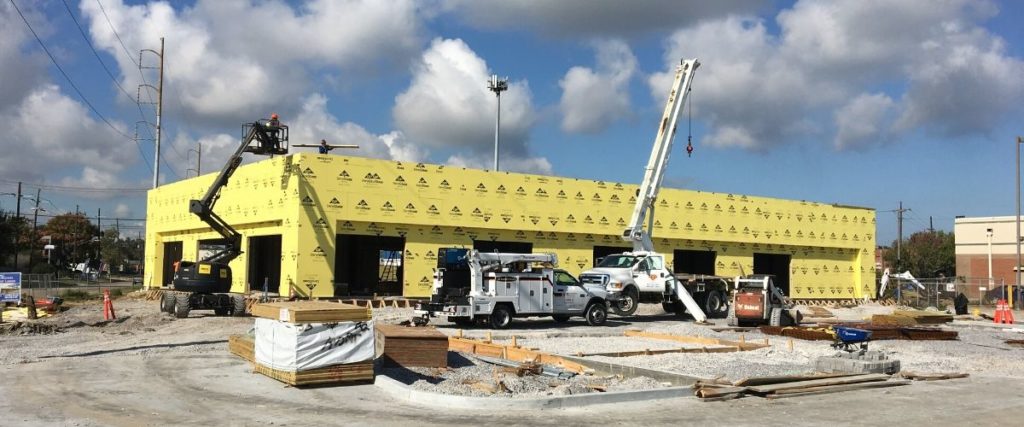 When considering a big construction project, the difference between a ground-breaking project and a heartbreaking one is a great commercial general contractor. Here are our tips on how to find the best general contractor for your job. Need more help after reading this post? Don't hesitate to get in touch with Perrier Esquerré Contractors. We can answer any additional questions you have.
1. Figure out the scope of your project and which specialties you'll need
The first thing to consider when choosing a commercial general contractor is the scope of your project. Whether your project is a stand-alone building, an add-on to an existing construction, or a total overhaul and re-design, you need a contractor who can see the project through from start to finish. If you'll need extensive specialty work, make sure to note that too.
Consider the following when deciding the scope and specialties necessary for your project:
Do I have a design in place, or will I need an architect?
Is the site ready to build, or will additional work be necessary prior to construction?
Are there any considerations for existing tenants or historical zoning regulations?
For renovations, will I need specialists in remediation and abatement?
Once you decide on the scope and specialties, you can start to look for a company that meets your needs.
2. Ask for personal and industry recommendations
An expert commercial general contractor can walk you all the way through the process of construction, from simple renovations to a ground-up design/build. But how can you find a commercial general contractor who meets your industry needs and fits your style?
If you are already working with an architect or designer, ask them for recommendations. If you have colleagues in your industry who have undertaken similar construction projects in the past, get in touch and pick their brains, too.
Once you've generated a list of potential companies, a commercial contractor checklist can help narrow the field. Ask potential contractors questions like:
Have you worked on projects of this type and with this scope before? How recently?
Who supervises construction? How will they communicate with me?
What's a realistic timeframe for completion?
How will you handle unexpected delays, changes to budgets, or modifications in the design?
What strengths do you bring to this project?
What sets you apart from other commercial general contractors?
You can also request contacts from past projects to speak with them directly about the potential contractor's work. Project testimonials are a great way to vet a contractor's work.
3. Look at their licensing and past projects
With regulations seemingly shifting daily, it's crucial that the commercial general contractor you choose is up-to-date on licensing and certifications in your area.
Visit each contractor's website and look at past projects and any information on their site about licensing and special certifications. In Louisiana, the Louisiana State Licensing Board also offers an easy tool to verify a contractor's license. Other states have similar tools – a simple web search can help you find the licensing board in your state.
If "building green" is important to you, also make sure your commercial general contractor is LEED-certified, too.
4. Discuss your project
Once you've narrowed your search and come up with a few potential commercial general contractors, it's time to get down to the nuts and bolts of your project. A quality contractor can help you explore what's possible for your project. They can also suggest necessary changes based on your budget and actual needs.
This discussion is a crucial step in the process of selecting a good commercial general contractor. It helps you to see how they communicate, their ability to compromise, and their overall knowledge in terms of the work. Consider it the call-back interview.
Work with Perrier Esquerré Contractors
Perrier Esquerré Contractors is a commercial general contractor in Louisiana that values honesty, integrity, and hard work. What sets us apart is our collaborative approach to the work we do. We know that quality construction is built on solid relationships. We want to make sure your project meets your goals and is delivered on time and on budget. We also appreciate the challenge of creative, complex projects.
With project experience in restaurant, retail, office, and healthcare industries, we can help bring your commercial vision to life. Get in touch today to see how Perrier Esquerré Contractors can help with your next commercial project!