Choosing The Perfect Business Location: 5 Tips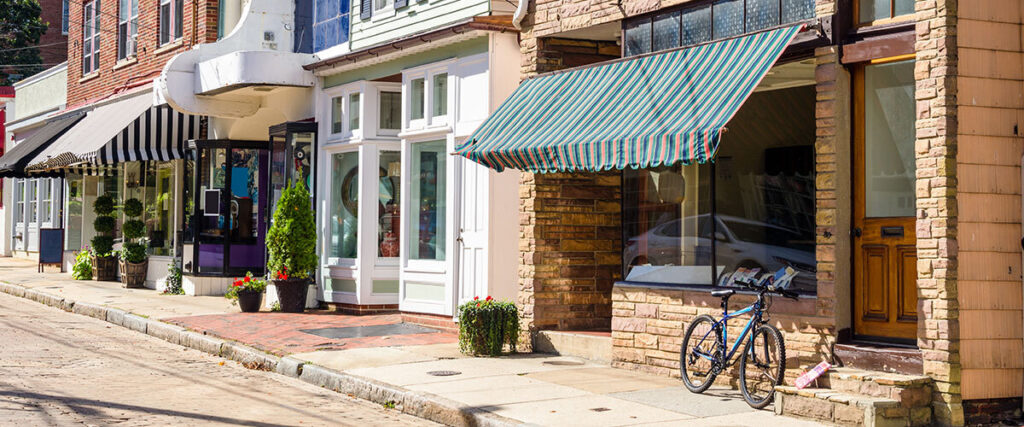 Choosing the perfect commercial business location is one of the first steps in building your business. Here are five tips to make sure you pick the perfect spot.
Why Is It Important To Choose the Right Business Location?
Choosing the right business location can make the difference between a great first impression and a disastrous introduction. Potential customers will take this first glimpse into your business and decide whether or not they want to proceed.
The right business location is also important in terms of safety. If you have customers or partners coming to visit your storefront or office, you want to choose a well-lit, safe space to make them feel comfortable.
Overall, your business location should be welcoming, safe, and project confidence to customers, employees, and partners.
What Are the Key Attributes Of a Good Business Location?
A good business location considers your customers, your employees, and the needs of your business in equal measure.
In general, look for a space that is:
Convenient: It should be easy to get to and accessible to both employees and customers
Affordable: Rent, utilities, and taxes should be manageable and based on current income
Zoned Correctly: Consider your storage needs and check zoning restrictions
Functional: The space needs to work for all of your business needs. Keep these four attributes in mind as you search for your business location.
How To Choose the Perfect Business Location
Ready to hit the pavement and find your storefront or office? This is how to get started.
As you go through these steps, keep in mind that each industry will have specific needs. You might need to keep environmental concerns top of mind, or maybe you need more space to move, making a cramped downtown storefront a no-go. Tailor your location strategy to your business's specific needs.
1. Work with a realtor
Realtors specializing in commercial properties may have insights into what will work in a specific location – and what will fall flat.
They may also have an inside line on properties that are not yet open to the wider market. Contact a realtor early in the process for support.
2. Look at competitor's locations
You may not want to set up down the street from your competition, but taking a drive around their location can help you understand what is crucial to have, such as parking and high visibility, and what you can do without.
3. Consider fixed costs
Taxes and rent are non-negotiables when it comes to choosing a business location. If moving just over the city line saves on both, consider locating your business there to keep costs low.
4. Research local incentives
Check to see if your city or town offers redevelopment incentives. These often include significant tax breaks or rent reductions.
5. Work with a partner
Are you a small firm that frequently contracts with a larger company? Consider leasing space from their larger facilities.
Find Your location With Perrier Esquerré Contractors
Perrier Esquerré Contractors found our home in Louisiana in 2014. Today, we are a general commercial contractor in Louisiana that offers a full range of services that include projects across the southeast.
We follow the latest in commercial construction industry trends and incorporate that knowledge into everything we do. We understand the commercial construction process and take pride in our professionalism and integrity.
Still looking for your perfect business location, or looking to customize what you've got? Get in touch with Perrier Esquerré Contractors today!